Maurice Gaspar, MD (Retiring December 2020)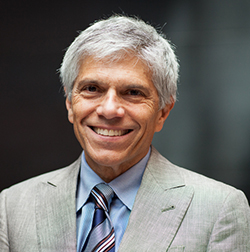 Dr. Maurice Gaspar has performed thousands of microsurgical and refractive procedures with exceptional results.
Dr. Gaspar's education in medicine started in New York where he attended the Albert Einstein College of Medicine and interned at Metropolitan Hospital Center of the New York Medical College. He then completed his residency in ophthalmology at the Georgetown University Hospital, where he was Chief Resident.
Dr. Gaspar has been providing top quality eye care to the DC metro community since 1982. He is a fellow of the American Academy of Ophthalmology; a member of the American Society of Cataract and Refractive Surgery (ASCRS); the Northern Virginia Academy of Ophthalmology; the American Medical Association; the Virginia Society of Ophthalmology, and the Virginia Medical Society.
Dr. Gaspar is a board-certified ophthalmologist, who has privileges at Virgina Hospital Center, where he was Chief of Ophthalmology. He is certified on the VISX excismer laser for laser refractive surgery.
Dr. Gaspar is recognized consistently for his outstanding surgical results and patient care by his peers, patients, and area publications including Washingtonian Magazine and Washington Checkbook and Guide to Top Doctors.
Dr. Gaspar enjoys participating in triathlons and drawing.